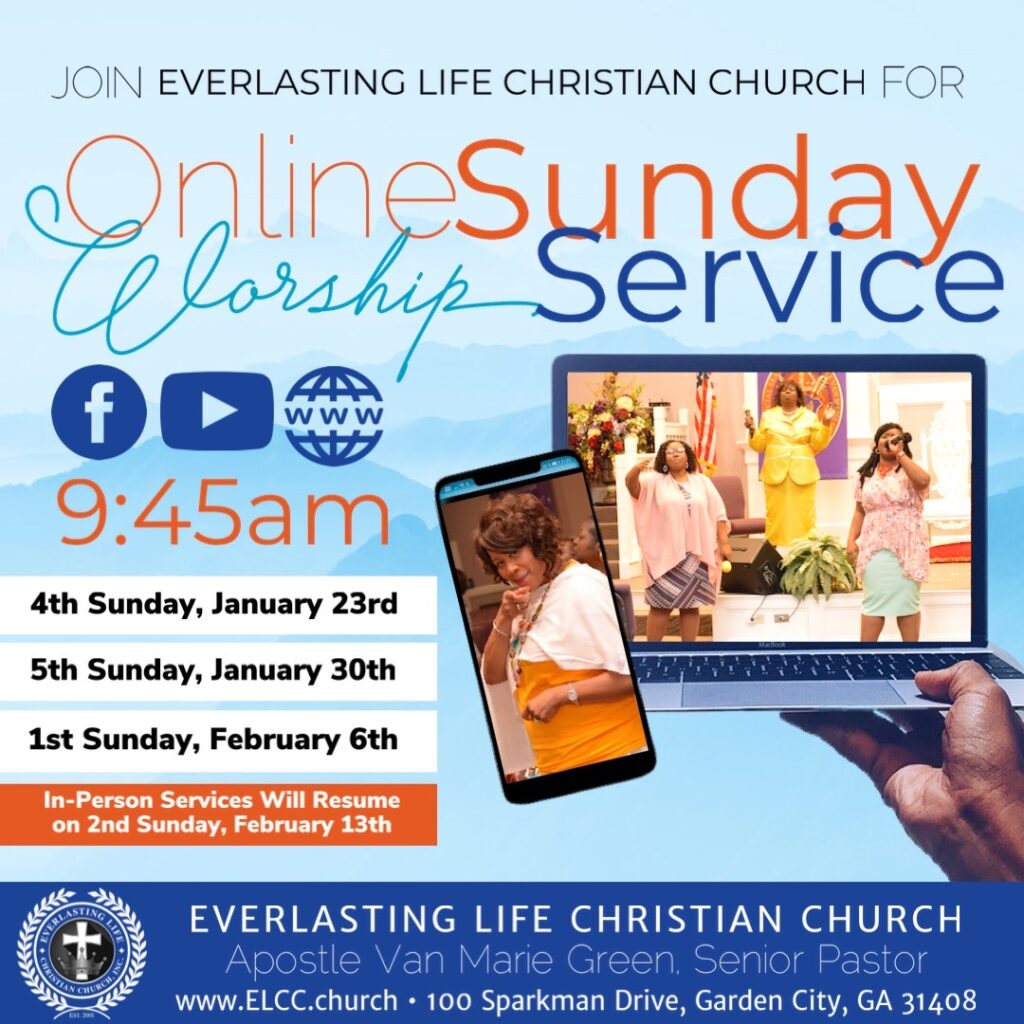 Worship the Lord with us when we return in-person on 2nd Sunday, February 13th!
So that we may all continue in-person services, masks AND a health screening are required for entry. Seating is also socially distanced.
OPPORTUNITIES TO WORSHIP
Sunday Service @ 9:45am
2nd & 4th Tuesday Prayer & Bible Study
April, June, Sept. & Dec.